Happy Publication Day to Mr. and Mrs.Witch by Gwenda Bond!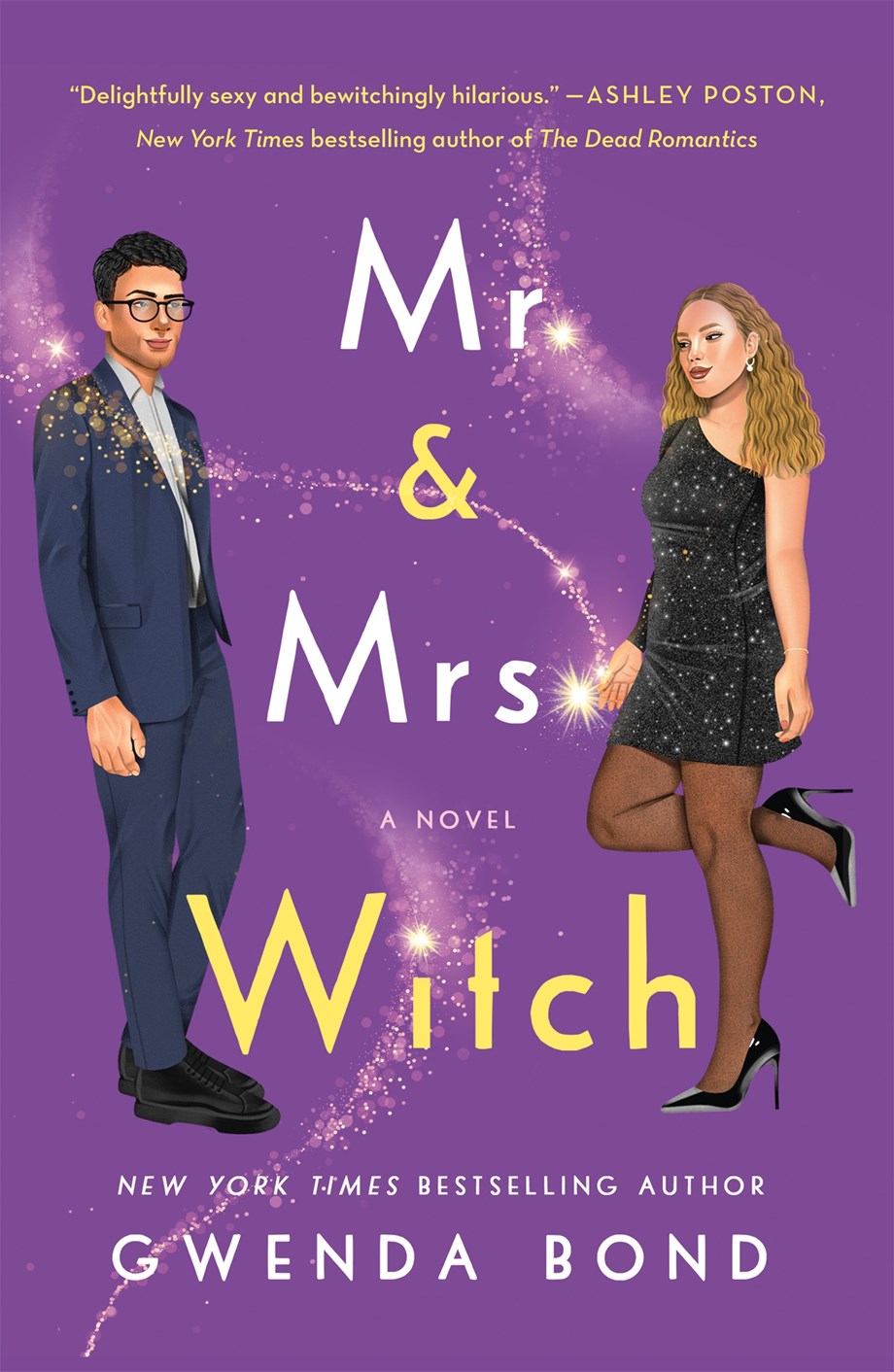 From the blurb:
In Mr. and Mrs. Witch, the new novel frombestselling author Gwenda Bond, a couple discovers at the altar the surprising secret identities they've kept from each other.
Savannah Wilde is a witch, a very powerful one—an identity that only her fellow witches know. Following a whirlwind romance that surprised herself and her family, Savvy is all set to marry the love of her life. But she isn't the only one with a secret that needs to be kept, even from her soon-to-be husband.

Griffin Carter is a top agent for a clandestine organization that, well, used to primarily hunt witches, but now mainly tries to shut down supernatural threats their own way. He can't wait to lay his eyes on the woman he's about to spend the rest of his life with.

As Savvy walks down the aisle to Griffin, the wedding quickly goes from blessed day to shit show when their true identities are revealed. To say there's bad blood between their factions is putting it mildly. Savvy and Griffin are tasked to take the other out, but when they discover a secret that could take down both of their agencies, they realize the only way to survive is to team up. With assassins hot on their trail, will Savvy and Griffin make it out alive to try again at 'I do'?
************************************************************
Publication Date: March 7th, 2023
Publisher: St.Martin's Press
Romance
ISBN 9781250845955, 1250845955
************************************************************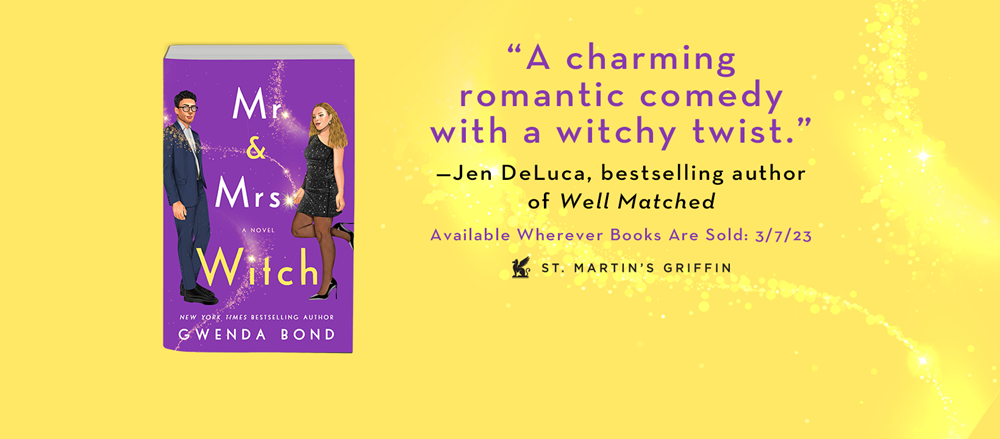 My thoughts:
Well…This was fun…If you've seen this book described as a paranormal Mr. and Mrs.Smith and happen to like and remember the movie, you'll be justified in thinking that you already know a lot about the main characters and the plot, but it's not all that predictable and sometimes it is all about the journey and not the destination (which is a HEA in case you were wondering).
Savvy and Griffin belong to the opposite camps of the neverending supernatural fight against dark and evil forces. She is a powerful witch whose job as a special forces operative is to neutralise harmful magic before it can do any damage. He is a hunter whose job ….is more or less the same. Historically, their super-secret agencies used to fight each other, although these days they are more focused on keeping the non-supernatural world oblivious to the existence of magic, harmful and otherwise, and staying out of each other's way in the process, which is assured by the accords signed several centuries away. So what if you might have to keep your real identity secret from the person you love- isn't it a small price for keeping them safe? and if you really, really love someone the way Savvy and Griffin love each other, wouldn't you want them to be blissfully unaware of the dangers you face every day? and this is how our protagonists manage to keep their secrets…until things go pear-shaped on their wedding day and they suddenly find themselves running for their lives, wondering how on earth the person they trusted the most turned out to be the enemy. But what about this pesky feeling that despite all the secrets and lies, what they found in each other is true love and companionship and they shouldn't just let it go, but should fight for it?
This is a deliciously entertaining romcom with fun characters, undeniable chemistry, adventures and romance with a capital R… Sometimes you have to work on your relationship, sometimes you need to listen to what your significant on is saying, however angry and upset you feel…and sometimes you just have to follow your heart.
Definitely recommended!
Thank you to NetGalley and St.Martin's Press for the review copy provided in exchange for an honest opinion.
About the author:
GWENDA BOND is the bestselling author of many novels, including the Lois Lane and Cirque American trilogies and the Match Made in Hell duology. She wrote the first official Stranger Things novel, Suspicious Minds and created Dead Air, a serialized mystery and scripted podcast written with Carrie Ryan and Rachel Caine. She has an MFA in writing from the Vermont College of Fine Arts. She lives in a hundred-year-old house in Lexington, Kentucky, with her husband and their unruly pets.