Can't-Wait Wednesday is a weekly meme hosted at Wishful Endings, to spotlight and discuss the books we're excited about that we have yet to read. Generally they're books that have yet to be released. It's based on Waiting on Wednesday, hosted by the fabulous Jill at Breaking the Spine. If you're continuing with WOW, feel free to link those up as well! Find out more here.
And the book I am waiting for is…
From the blurb:
Pirates of the Caribbean meets The Mummy in this beautifully designed high stakes standalone YA fantasy romance set in the world of Tricia Levenseller's Daughter of the Pirate King.
You can't be afraid of the dark when you're the monster lurking in the shadows.

As an assassin working for the pirate queen, eighteen-year-old Sorinda is surprised when Alosa's next task for her is not to kill a new target, but to captain a handpicked crew on a rescue mission. Unfortunately, her sailing master is twenty-year-old Kearan. He may be the best helmsman the pirate queen has, but Sorinda finds him a real pain in the arse. Sadly, there are few places on a ship to hide from an attentive man.

As the crew of the Vengeance faces dangerous waters and deadly sea creatures, they accidentally awaken the King of the Undersea, a being who can control the dead. Their rescue mission quickly turns into a fight to save the world, but first, Sorinda must save herself from becoming an undead queen.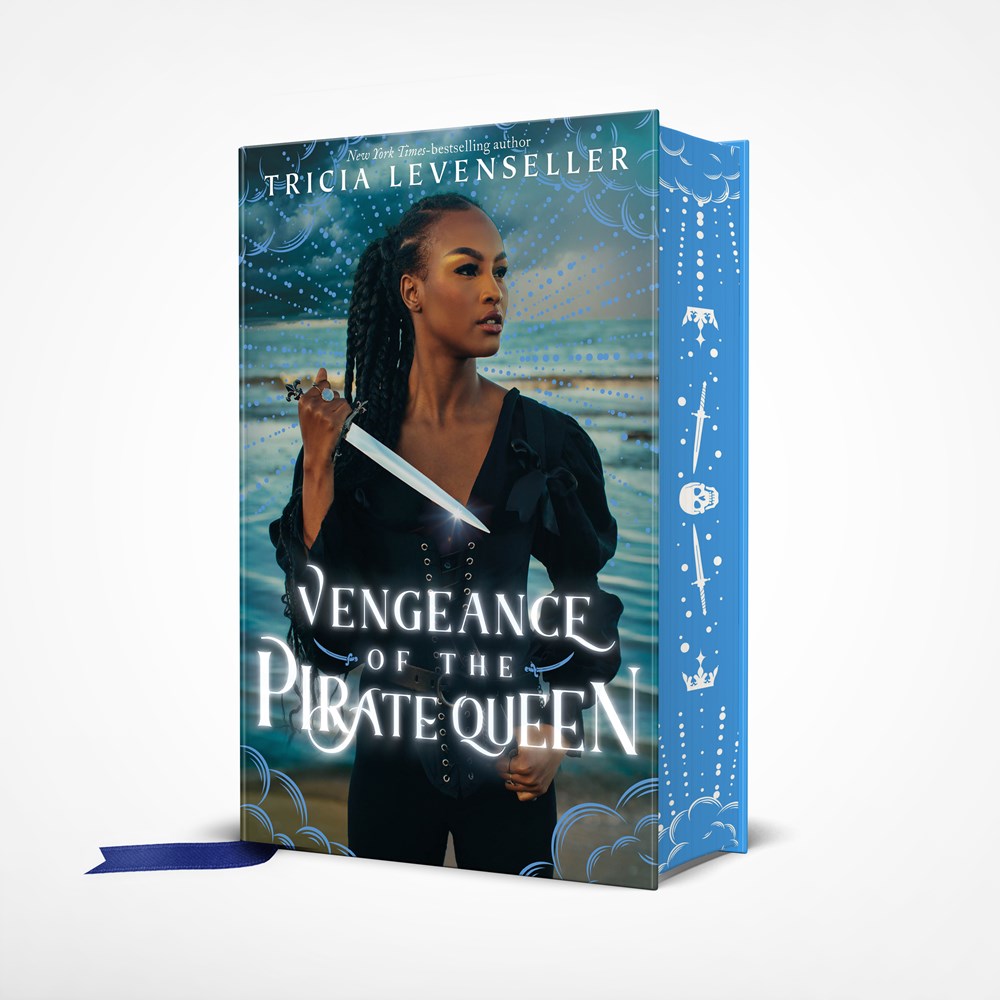 **************
Expected Publication Date: November 7, 2023
Publisher: Feiwel&Friends
Young Adult Fiction / Action & Adventure / Pirates
ISBN 9781250864970, 1250864976
**************
About the author:
Tricia Levenseller, New York Times–bestselling author of several YA fantasy novels, including Daughter of the Pirate King and The Shadows Between Us, grew up in Oregon, where she spent her childhood climbing trees and playing make believe. She now lives in Utah with her bossy dog, Rosy, where she writes full time. When she's not writing or reading, Tricia enjoys putting together jigsaw puzzles, playing Overwatch and Sea of Thieves on her Xbox, and finding tasty restaurants to frequent.